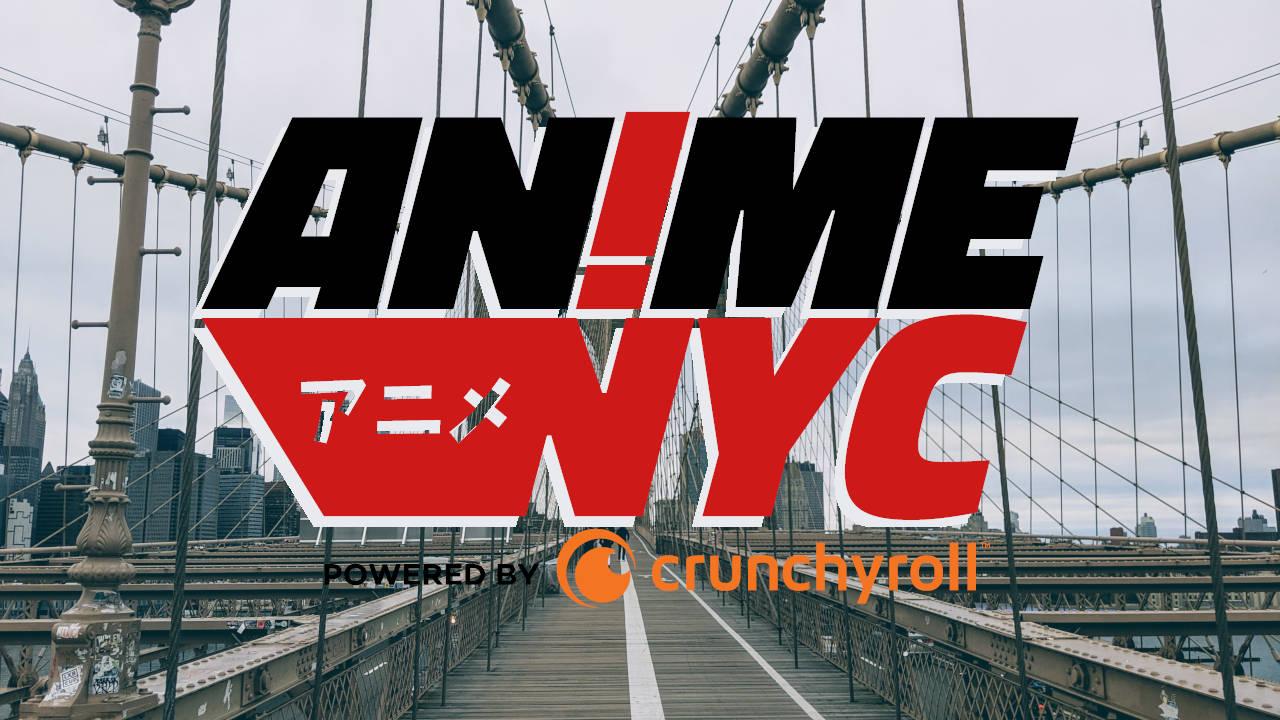 In NYC for Anime NYC? Here Are Some Thing to Know & Do
Your guide to NYC during Anime NYC 2019
Its mid-November and that means its time for Anime NYC 2019. Tens of thousands of con-goers will be descending upon the Jacob K. Javits Convention Center in NYC for the 3rd year. If you are in town for the weekend and need some help getting around, here are something tips, tricks, and things to know.
Getting to the Convention
As you wander on your journey to the Javits Center, don't forget to enjoy our wonderfully perfect and functioning transit system.
If you are trying to get to Anime NYC this weekend by subway, the closest stop by rail is the Hudson Yards stop along the 7 train. You can't miss it since it is the last stop on the line. It drops you right off less than two blocks away, sheltering you from the damp New York fall we should be receiving this weekend.
For a more scenic route, most lines stopping in and around Times Square should get you off close enough to the center with something to look at along the way.
Take a Breather; Check Out the High Line
The Javits Center is a gorgeous building, but it can get a little crowded with 36K people all sharing the same air. If you find yourself getting a little crowded, just head right outside to the High Line. You can walk right onto the ramp halfway down the block on 34th St. just outside of the convention. Its still going to be busy this time of year as the final leaves turn brown and fall, but it beats bumping shoulder to shoulder with your fellow con-goers for too many hours.
Its a cosplayer's paradise on top of the park. A seamless blend of metropolitan cityscape, post industrial backdrop, and wildlife preserve await your perfect photo. With the High Line's immediate proximity to Anime NYC, expect many savvy models and their photographers jostling for a shot at the perfect angle. You should consider it for the glamour shot to fill out your photoshoot beyond the mezzanine of the Javits.
When Hunger Strikes
The Javits Center is not particularly wallet friendly when it comes to food. Neither is the surrounding area in Hudson Yards. Hungry con-goers are better off served food outside of the venue and a few blocks over to get something both belly friendly and wallet approved.
There are a half-dozen delis servicing the area, but for something more Asian-esque, a trip over to K-town on 32nd street between 5th and Broadway might be of interest. There are dozens of restaurants serving primarily Korean cuisine, with a few Chinese and Japanese styles in the mix. Those more focused on spending their cash on merch rather than a full sit down meal should trot into the Food Gallery for an impressive smorgasbord of counter service Korea, Chinese, and Japanese offerings.
Out-of-Con Adventures in NYC
Maybe you got into the city a little early, or are staying a few extra days. If you haven't gotten your otaku fill at Anime NYC, then you might be itching for some more Japanese culture in the city. Before you leave, you have to get to Kinokuniya. It is all things Japanese and otaku culture, from manga to gunpla. The bookstore is located not too far away from the convention center and right across the street from Bryant park on 6th Ave. between 40th and 41st.
If Kinokuniya still isn't enough for your little otaku heart, then a small pilgrimage to the Japan Village might be what you need.
Over in the western-most part of Sunset Park, Brooklyn, is the recently opened Japan Village. Its not a substitute for NYC's lack of Japan Town, but it will do. Just off 36th and 3rd, is a multitude of Japan-centric eateries and a well stocked market. Assuming you haven't stockpiled your Pocky and other Japanese snacks, this is the mecca of treats and other food goods.
Enjoy Anime NYC 2019
While you're out there at the con don't forget to stay safe an enjoy the convention and enjoy the city.
[Further Reading]
[Anime NYC Official Site]
[The High Line]
[Japan Village]