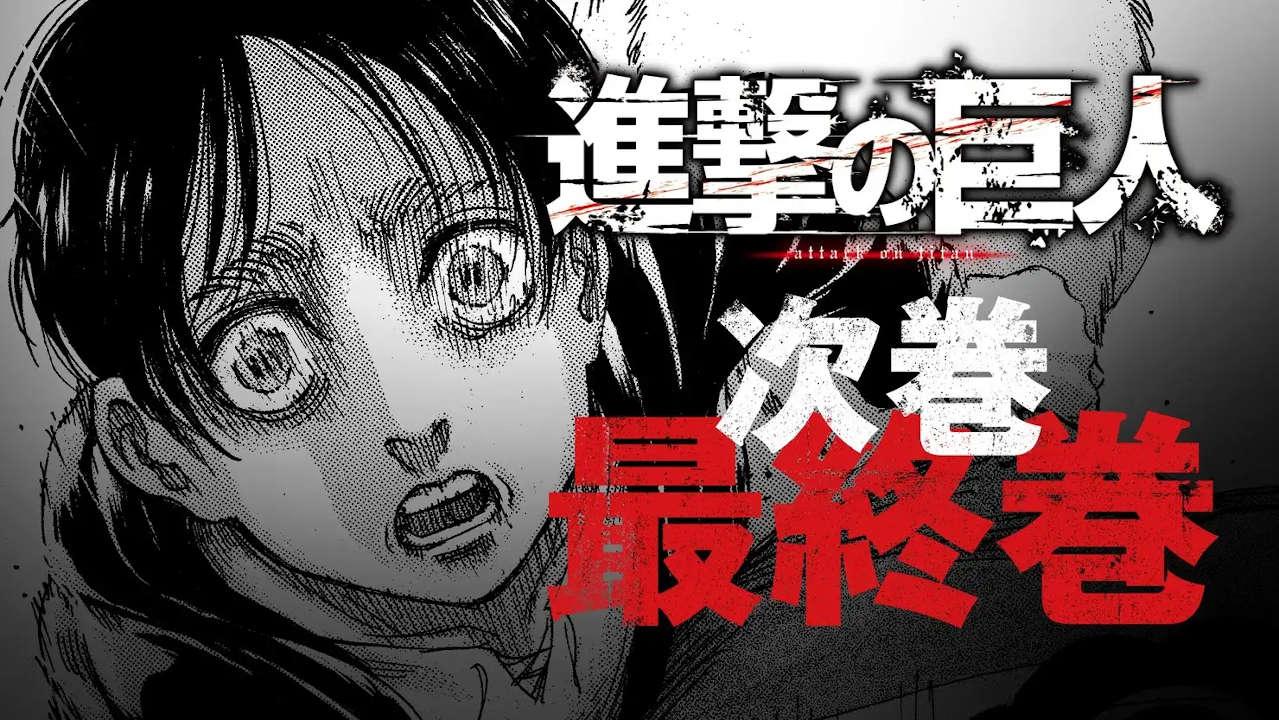 Shingeki no Kyojin Manga Set to Conclude April 9th
Isayama Hajime's 11 Year Journey Set to End This Year
Attack on Titan, also known as Shingeki no Kyojin, is speeding towards its conclusion in both the anime and manga. Today the author, Isayama Hajime, provided the release date of the final chapter of his seminal manga. The manga is now set to conclude on April 9th this year.
The penultimate volume, #33, will release in a few short days on January 8th. Fortunately you will only have to wait a few more months to read the conclusion of Attack on Titan when the final volume releases on June 9th. That's two months after the last chapter releases.
This all lines up with a nice finish of the anime at the same time. There are twelve episodes remaining in the final season. If they are to be the last episodes without a second cour, that leads to it all ending in roughly the same week. The perfect way to end everything and keep fans of the Attack on Titan anime away from too many spoilers as the series concludes.