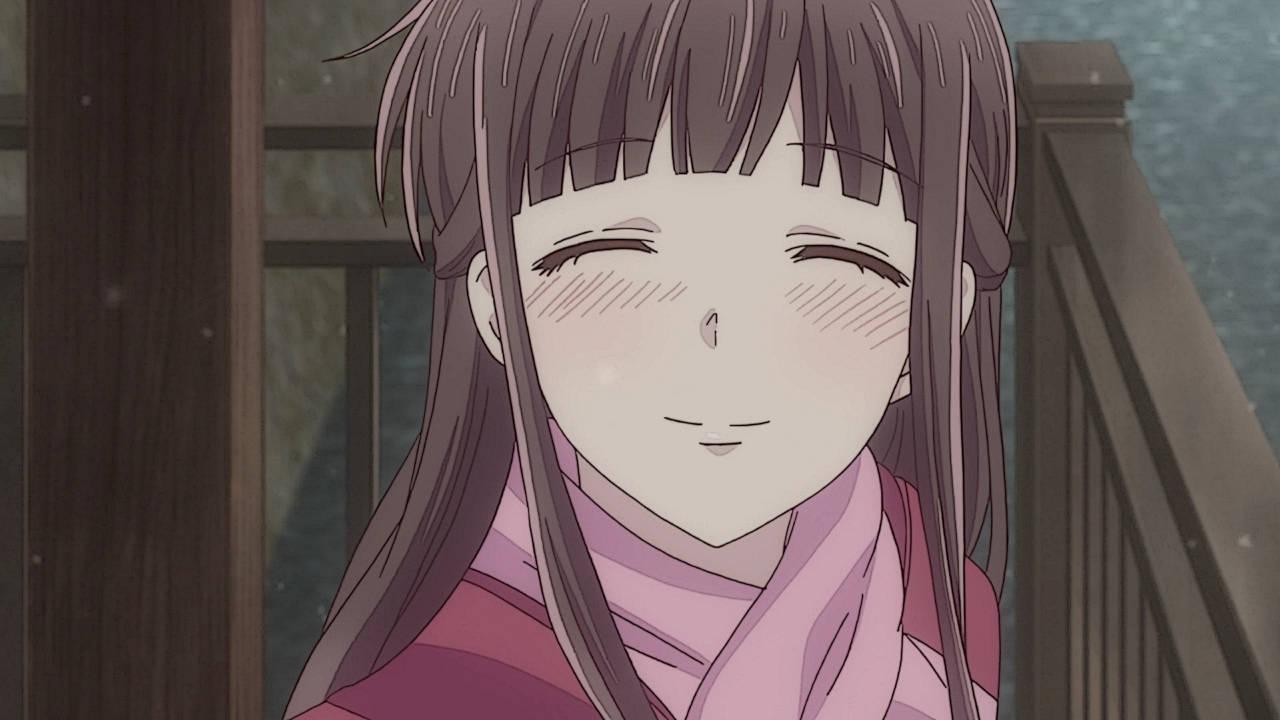 What Happens When the Snow Melts? // Fruits Basket Ep. 7 Review
Spring Comes: Fruits Basket Episode 7
Tohru is very brave for going to see Hatori alone. Yuki's warning from the last episode was a dire warning. Hatori will absolutely wipe your memory if he has a chance. Fortunately in Fruits Basket episode 7 he hasn't been given the greenlight to do it yet. His call to Tohru does come with the promise of meeting Akito, head of the Soma clan.
As we find out there is still more to the Soma clan than we could imagine. There are just over one hundred and fifty inner and outer members of the clan living on their estate. The family secret is apparently so secret that not everyone in the clan knows about the spirit animals. Clearly that means that there plenty of outer Soma members who don't transform when they are embraced by another.
The inner and outer member dynamic has been explored a little bit so far with Yuki and Kyo's relationship. Kyo is an outer member, and Yuki is an inner member. We don't see much beyond that in this episode, but you can feel the control that Akito wields over the clan. Akito has everything lined up and planned for the clan. Even who they will betroth to.
Hatori's Lost Love, Kana
Hatori is a victim of Akito's rule. In the last episode it really felt like he was the right-hand man of Akito. The way Yuki describes the power that he wields over others, Hatori is not someone to mess with. It turns out that he is human after all.
He fell in love with another Soma named Kana. She is clearly an outside member because of her reaction to Hatori's transformation into a seahorse. I wonder if being a seahorse counts as being a horse and therefore a proper member of the zodiac. As it turns out both Tohru and Kana have the same reaction to a flopping Hatori seahorse. They both rush to find him water, which I didn't get the feeling he actually needs.
After announcing their love to each other in front of Akito, Hatori and Kana are struck by their clan leader. Hatori is tossed into a a mirror damaging his eye. Kana is broken by the rejection of Akito. Its disheartening to see this stone cold character have love at one point only to be rejected. It makes sense to see how clinical his character was in the last episode.
Akito, Head of the Soma Clan
Despite Hatori's promise we still have not met Akito. I thought that it was Hatori's whole agenda of the episode to bring Tohru and Akito together finally. I really want to see what Akito has in mind for Tohru. After learning about Hatori's depressing past, Tohru's situation in Shigure's cottage becomes more intriguing.
There is an ulterior motive behind Akito's inaction. Shigure doesn't seem like the type to disobey an order from the head of the clan, although he might voice his objection. Tohru isn't living with the Somas for Shigure's entertainment or Akito's benevolence. There is a curse embedded with the Soma clan's spirit animals. How Tohru fits into it is not for Fruits Basket episode 7.
[Source and Further Reading]
[Episode 6 Review]
[Image via Crunchyroll]